Manganese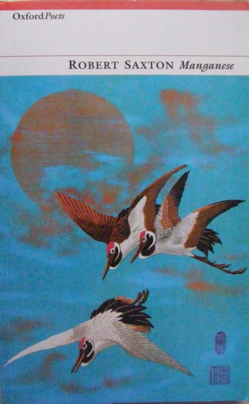 About the book

An elaborate poetic weave of fact and fiction, rich in incident, enigma, wit and feeling -- starting with a murder in China in the age of Confucius and ending with a sestina about a difficult family Christmas in front of the TV.

Manganese juxtaposes plain-spoken narrative, of fact, invention or a mixture of the two, with an enigmatic, densely woven imagery exploring inward states of mind. Uniting these extremes is a restless, rhyme-driven craftsmanship, energetic in making new forms as well as exploiting traditional ones (the sestina, terza rima, the sonnet, the ode). The focus ranges widely, from minor landmarks in cultural history -- the first performance of Nijinsky's ballet L'apres-midi d'un faune, the first Boy Scout camp, the first live outdoor radio broadcast -- to unexpected responses to a serious cycling accident. There are versions of ten of Rilke's famous Sonnets to Orpheus, following the rhyme scheme of the original German; and a long section of poems ('Skywatching') that combine conventional with consonantal rhyme and often attempt to capture thoughts that travel too fast or too deep for reason.
Available to purchase from Carcanet Press.
CONTENTS

* indicates poems that are published below (after the Contents), all copyright Robert Saxton 2003

Kyoto Spring Breezes
Kyoto Spring Breezes
The Dragon Gate
Kyoto Spring Breezes
Tokyo
Some Friday Evenings
The Shambles
Ribbon of Dreams
The Expert
The Whisper in the Trees
My Desert Island
Ipanema Dreamer

Valley of Echoes
The Redbeard's Questionnaire
Valley of Echoes
Beatrice in Love
Lud's Church
The Beaufort Seduction
The Earliest Days of Scouting
Against Venice
Our Futurist Theatre
L'après-midi d'un faune
The Tomb of Edgar Allan Poe
Ten Sonnets to Orpheus
Awakening
Gentle Souls ...
To Orpheus
The Rose
Transformations
In the Campagna
The Turbot
Imaginary Gardens
The Oak Tree
In the Small Hours
The Eel-fare
The Nightingale Broadcasts
A Lecture on Carrots
The Breakfast Cup

Skywatching
Snow-watching
Skywatching*
Mountainbiking
Mirror Writing
The Shaving Tarn
The Watershed
Dr Zeuss
Rag
Finlandia
Lyre Music
La peine forte et dure
Fowl, Flesh, Fish
Glass
Bathsheba in Love
The Devil's Lighthouse
Crimewatch
Night of the Long Knives
Golems Remember
Samurai Island
The Good Hearth
The White Horse
The Spider
The Age of Salmon

And How
Yin Yang
And How*
Lost Horizon
Sailors
New Moon*
Sleeping Rough
The Avatar
My Grandmother's Dovecote*
Mood Indigo
Safe Dreams

The Six-spot Burnet
A Fox in the Cemetery
The Six-spot Burnet
The Bittern
The Kingfisher
The Sargasso Owl

Storytelling
Lagavulin
Storytelling
Erratics
Bottomfishing*
Aux armes, citoyens!
The Stables
Drovers
The Book of Days
Umbrella in a Briefcase
Wanted
Baroque Rectangular Mirror
Second Copies
Alasbaster Casket
The Heart of the Ocean


SKYWATCHING

After seawatching, the obvious next step.
Ride the blue van, the mobile fabric shop.
Yet how can sky patrols tell where to stop?

Of course, you clock the food-pass or the heist,
but every landing has its friendly ghost.
Pale in the hall, you look straight through your host.

The sea's well managed, a favourite world
entirely trodden by fathoms, like a mould,
whose every mile of fen belies a wold,

and just like earth has features, of a sort --
the play of men, or birds, or depth, or light --
and, best of all, a plane to steady sight,

an eye-chart from the shoreline up, not like
hypnotic clouds on which your gaze gets stuck.
This depth-scale tools, not sabotages, luck.

The sky, all you might love until you look,
blurs you to white-out, lacking depth or mark
to fix that point of song, exultant lark.

[a line by line commentary on this poem is given below, after the Notes on the collection and before the quoted review]


NEW MOON

No one sees a trained
eye claim this crescent
clipped out of shadow,
pocket and window,
soft, loving name
ajar in its home,
spilt from a bedroom;

and no one stirs
at close whispers
of past and future,
now's long sofa,
quick bright collapse
of heart and lips,
soon or just over,
back in cloud-cover.

So no one knows
how from these fires
the tides that rise
hold off black seas,
bad breeze, high bruise,
or how a thin kite
outside this late,
complete and still,
inside ripens full.


AND HOW

Would a stethoscope held where the slick
chancer cooks his books so the seraph in him twinkles
register despairs, map robberies in red-cell neighbourhoods?

Would a telescope trained on Orion's cosmic
short sword shake stooks of stars off the rim of your madrigals
till shares unstrap their enlightened falsehoods?

Would a misanthrope feel oh no, he'd missed a trick,
buy Christmas cookbooks, join a fashionable gym, stage musicals
to endear Astaire's tap to hell-stoked priesthoods?

Would an antelope in the Serengeti flick
his scut to you, bandy looks with you, grim though the obstacles
were, make the squares flap, their flares chap, at the likelihoods?

Is the Pope a Catholic? Do one-legged ducks swim in circles?
Do bears crap in the woods?


MY GRANDMOTHER'S DOVECOTE

In the fruity slurry of the flooded orchard floats a dog's corpse
bloated enough to sail before the wind --
to my son it's the Golden Hind.
So extreme is my misreading of landscape and weather
I've brought along a tea-tray for sledging on.

Standing (though never walking) arm in arm, we see the graves
that filled with water as they were dug, and the tower
where they've stockpiled the fresh dead.
A few snowflakes fall, and a tear, for my grandmother
two months underground

who lived in a converted dovecote, where one day when we called
on her for tea she talked of the liberation of Paris;
of her lover, unable to cycle
in the thronged streets, carrying his bike home through basements
opened up into a labyrinth

by the guardians of civil defence; of her dovecote, after she moved in,
haunted by its previous owner who had stumbled
within a dove or two of starvation --
not only the dead, she assured us, leave their ghosts upon this earth,
but also many who have almost died,

though their spirits are soothed by childbirth, being fond
of breastmilk, babytalk, lullabies -- blarney-eyed nonsense, of course.
It's the tea-tray that moves you, and my Romanov fake furs.
As I talk of that long-ago, harsh winter
and a stranger's startling ways with doves --

blunderbuss cricket and the croquet of carnivorous ribs --
you imagine, having climbed up behind me through the cave-city frontage of
weather-eaten limestone, undressing me before a snug log fire,
her fine gold chain loosening
from my neck across your fingers like sand.


BOTTOMFISHING
Too few otters, too many mink: otterhounds were bred
to a new calling after otterhunting was outlawed in 1975.

I'm bottomfishing in the gloom
of the global share collapse -- Dow warrior.
The heck if I can quite see what I'm doing.

I'm mothballing equities like mink
of a more glittering, tarnishable era --
mink with a distinct Park Avenue scent

by way of Wall Street. Sexual mink.
I'm master of our minkhound pack
and four times winner of the songfest

thousand-guinea purse -- this year
the Ytene Hunt, sad blighters,
never knew what the devil hit them.

***

Last month at Culmstock another mink
attacked another fishing competition.
The toll was fifty keep nets wrecked

and half as many top-of-the-range rods
the anglers used to try to prod or flick
the beggar back into the water.

The Fox next lunchtime was aheave
with pressmen and loss adjusters
only doing their best but playing merry hell

with the Culmstock mink pack meet --
three deep at the bar, injury time,
last orders soon to sound its morbid knell.

***

A fight broke out between contenders
for the last ploughman's, as if it were
St Petersburg's one remaining hank

of month-old mink from the former
Park of Soviet Economic Achievement,
worth every rouble of a lifetime's savings.

A dartsplayer was thrown against a wall, and
then it seemed for a damn destiny-defying
second that the trophy case might stay

aloof from chaos on a crest of self-belief --
until the otter muffed its unexpected
longed-for final dive amidst a splash of glass.
A few notes on Manganese:

There are six sections, which at the risk of being over-systematic might be thumbnailed as follows:
Kyoto Spring Breezes: East and West as filtered through the imagination.
Valley of Echoes: Minor landmarks in cultural history, and other echoes of the past, including translations.
Skywatching: Explorations of a three-line stanza combining consonantal and conventional rhyme -- some of them operating in images and echoes beyond the reach of logic.
And How: Love poems from different perspectives, male and female, straight and gay, muffled and plain-spoken.
The Six-spot Burnet: Five nature poems, each on an individual species, ending with the impossible Sargasso Owl.
Storytelling: A web of tall stories, narrowing to a sestina that peevishly centres on a real-life pain.
The collection is slung between two opposite poles: opacity and transparency. There are many voices, many dramas, many transgressions. And there's a weave of recurrent themes and motifs binding the different sections together. An example is Japan -- 'Kyoto Spring Breezes' and 'Tokyo' are directly about Japan, and there are fleeting allusions in 'The Six-spot Burnet' (the moth in its kimono) and 'Lagavulin' (Zen koan). Other motifs are: damage, the golem, moths, crimes.

Some famous poets have secret hiding-places in the collection:

Dante -- in 'Beatrice in Love' Shakespeare's Beatrice shades into Dante's, in the second of two sonnets, in terza rima; and the last line echoes the last line of Il Paradiso.
Byron -- openly present in 'Alabaster Casket'; and 'Against Venice' uses the verse form of Childe's Harold's Pilgrimage, which of course describes Venice, and there are echoes of phrasing too; and the incident described in 'The Beaufort
Seduction' is redolent of Don Juan.
Shelley -- 'Our Futurist Theatre' uses the verse form of the 'Ode to the West Wind'.
Dylan Thomas -- present but unnamed in 'The Watershed' (the poet was accused by his detractors, I think, of watering
English milk; and he took elocution lessons).
Larkin -- the last phrase of 'Some Friday Evenings' is the close of 'The Whitsun Weddings'.

.............................

SKYWATCHING -- a commentary

After seawatching, the obvious next step.

(Seawatching is a term used by birdwatchers -- long vigils scanning the horizon for distant shearwaters, auks etc. Here the reader is exhorted to scan the sky instead -- an obvious thing for a birdwatcher to do.)

Ride the blue van, the mobile fabric shop.

(The blue van is the blue sky, carrying fabric (clouds).)

Yet how can sky patrols tell where to stop?

(The problem with scanning the sky is that you have no points of reference -- whereas seawatchers can swing their telescopes along a line (the horizon).)

Of course, you clock the food-pass or the heist,

(Birds can do food-passes (eg harriers in their mating ritual) or heists (a great skua raiding a gull, for example).)

but every landing has its friendly ghost.

(More cryptic -- the point is that when you're looking at the sky you can miss something in your line of sight simply by having the wrong focus. There's something elusive at the top of the stairs -- the domestic image provides a counterpoint with the oceanic scale of the real subject. In both contexts, of course, the reference is to looking up to a higher level.)

Pale in the hall, you look straight through your host.

(Amplifies the same point. Does "host" in the context of sky suggest the Host?

The sea's well managed, a favourite world

(The sea lies flat, which make it easier to scan.)

entirely trodden by fathoms, like a mould,

(The variable depths of the sea are like a mould filled with its liquid.)

whose every mile of fen belies a wold,

(The sea looks flat, but underneath are hills ...)

and just like earth has features, of a sort --

(... and in any case there are more features on the ocean's surface than you might at first notice ...)

the play of men, or birds, or depth, or light --

(... for example, windsurfers, swimmers, sea ducks, variations of depth and the way light falls on the water)

and, best of all, a plane to steady sight,

(The plane of the horizon, which helps you to scan the sea.)

an eye-chart from the shoreline up, not like

(You can scan by working up from the shore up to the horizon -- and test your powers of observation, or your eyesight ...)

hypnotic clouds on which your gaze gets stuck.

(... The sky, on the other hand,is harder to scan, because your eye tends to focus on the clouds and not on things (birds) which are nearer or farther away.)

This depth-scale tools, not sabotages, luck.

(The sea's fixed points (shore and horizon) are helpful for observation, whereas the clouds are misleading -- they can also obscure things, of course.)

The sky, all you might love until you look,

(You might think you love the sky, but how often do people actually look at it, and when they do, do they really perceive beauty?)

blurs you to white-out, lacking depth or mark

(Your mind goes blurry or blank when you're looking at the sky, so you miss what's there.)

to fix that point of song, exultant lark.

(A skylark whose song can at this moment be heard, although the bird is difficult to locate by eye.)

The point of the poem is that we discover right at the end that it's about a skylark which has been heard but can't be seen. There is mimesis here: I have tried to mimic the action of looking for a skylark (having heard its song), then after a few minutes the surprise of finally seeing the bird. The poem could have been called 'The Skylark', but that would have spoiled the surprise -- in the same way that calling Rilke's Sonnet to Orpheus II.iv 'The Unicorn' would spoil the way the unicorn materializes out of individual perceptions in the poem. 'Exultant' adds lyricism -- this a Romantic poem in praise of the skylark. The collective term for larks is an 'exaltation', so 'exultant' is a hidden pun. There is also implied reference to the old poetic or essayists' tradition of comparing the respective merits of natural phenomena (day/night, etc) -- in this case, sea/sky, of course.
Review by Tony Frazer, Shearsman magazine:

This was a splendid surprise when it arrived a few months ago, and the sharp-eyed reader will note that the author has already turned up as a contributor to the magazine. The blurb on the back of this book would have it that "this is one of the most abundantly various collections of poetry to have appeared in recent years". I would agree. Saxton's range is impressive, his command of form, language and tone quite startling. It's a tough job these days to make a metrical, rhyming poem work, and deliver the goods, but Saxton seems to be able to do it with ease. This is a literary kind of verse and perhaps not the kind that is most in vogue with the poetry establishment -- living proof, if you will, that it is not only the avant-garde that gets ignored.

The rub is of course that its very literary tone places this kind of verse beyond the pale for the massed ranks of the anyone-can-do-it school. They can't, and here's a fulsome explanation of what's missing. Carcanet has of course never shied away from the more literary kind of verse, courageously backing poets such as Middleton and Haslam in the face of much misunderstanding.

There are narratives here, short stories in verse, sestinas, lyrics, sonnets, fascinating trans-lations/-versions of Rilke and Mallarmé. Here's the beginning of the latter's 'The Tomb of Edgar Allan Poe':

Home in eternity, his grasp the equal of his reach,
the poet rallies his century with a naked sword
shaken aloft to flash the news belatedly abroad
that death still shouts us down in harsh archaic speech.

The book's tone is set beautifully by the opening poem, which concerns the death of Confucius:
By the delinquent, doorbell-ringing,
trick-or-treating stream
a scholar who's murdered an examiner

who claimed the year's best student
as his concubine and failed the rest
strides along the mossy bank

like a moonwalker with all his library
on his back, in the first knapsack,
to a well capped by a giant boulder ...
In short, a most enjoyable volume, and one to which I shall return often for its delicate pleasures. Recommended.

.................

Review by John Greening, TLS June 04, 2004

Ranging from the crazed willow-pattern narrative of "The Dragon Gate" to the metrical romp of "Ipanema Dreamer", the ten poems of "Kyoto Spring Breezes" (the first of six such titled groupings in Robert Saxton's Manganese) are fair warning that all will not be plain sailing, but also that we are in for some mesmerizing entertainment. Saxton is formidably inventive, and has a Muldoonish obsession with form. There is a literary streak to his work, but he will as happily write "A Lecture on Carrots" or an ode to an umbrella as translate Mallarmé's "The Tomb of Edgar Allan Poe" or embroider "memories of Gilbert White". His versions of ten of Rilke's Sonnets to Orpheus are particularly welcome, as these are rarely tackled and respond well to Saxton's approach: "A tree grew, like an embryo, as Orpheus cleared his throat / to sing. Its roots coiled through the uninhabitable maze / of the ear". Notable among the formal set pieces is the handling of a loose ABCB quatrain in a poem about Beatrice Harrison's famous nightingale recordings (boldly veering off to describe the "broadcasting" of bombs in "night raids") and again in "The Earliest Days of Scouting". But Saxton writes some winning minimalist pieces, too, and can produce a convincing pianissimo as well as the grand declamatory peal of "Against Venice".

Sometimes his experiments end as a (usually exhilarating) "swarm of nonsense": notably in the "Skywatching" sequence, where he depends rather heavily on pararhymed tercets, souped-up rear engines that drive the poems out into "magic flow country". Yet there are many occasions when the allure of his imaginative freedom persuades us to follow him; these include "L'Après-midi d'un faune", "New Moon", "Drovers", and most of the poems in the last section, "Storytelling". There is little sense of the poet's personal life: the life is in the language. The collection's brilliant final poem, for example, "The Heart of the Ocean", is again obsessively rhymed, using sestina rules to give us star/press/tricks/son/hours and crap seven
times, not to mention Kate Winslet "posing for a crap / sketch in charcoals by Leonardo DiCaprio". Manganese is part rococo liner, part iceberg; or perhaps a convergence of the twain.



AN INTERVIEW WITH ROBERT SAXTON, AUTUMN 2005 -- specifically about Manganese

Interviewer: Clare Sims
published in PN Review, Autumn 2005

CS: There's a lot of landscape in Manganese, a strong sense of place. But it's kaleidoscopic, like a jumbled-up slide show. You have poems located in South America, Venice, Surrey, Los Angeles, Tokyo, China, Poole Harbour, Skibo Castle and other places besides, sometimes focusing on particular historical periods. I also detect a generalized feeling for pastoral. Can you talk a bit about your use of landscape?

RS: Well, I think part of the point of writing in the first place is to make experiences available, and of course one can choose to be where one wants to be. I often transpose real-life situations into different settings, quite randomly chosen -- for example, there's a poem that starts in the Cuillin Hills on the Isle of Skye, about a climber who falls off a mountain, and this is really about the cycling accident I had on a hilly road in Highgate. You're right about the pastoral -- I'm working on a new collection provisionally entitled Local Honey. But I don't think I'm inclined to idealize landscape. I can be tongue-in-cheek about it -- for instance, in poems where I'm drawn to Gothic rustic, the landscape of movies, the Hammer horror with its ivy and mist. I like the associations with melodrama. Sometimes I see a setting as somehow both foreign and English simultaneously. 'The Dragon Gate', for example, although set in China 2,000 years ago, has something familiarly English about it. It falls within the whole first section in Manganese, entitled 'Kyoto Spring Breezes', that deals with our dreams of East and West -- at a very basic level a belief that life might be better in, say, Rio de Janeiro or Los Angeles. At one time I was particularly drawn to Rio, with its two beaches, Ipanema and Copacabana, and 'The Shambles' is driven by a wish to get both these names into the single poem. But again I transposed the setting to somewhere else, the Shambles district of York, where I've imagined Copacabana as a night club.

CS: You obviously relish sestinas and villanelles, as well as sonnets. The variety of poetic forms, most of them rhyming, is a striking feature of your work. Of the numerous forms you use in Manganese, which are the ones that have lasting appeal for you, and what are the qualities that attract you to these?

RS: Well, I could never imagine myself not writing sestinas or sonnets. Sestinas encourage me to get characters and action into a poem -- I see the sestina as lending itself well to naturalistic narrative, though some people might find this surprising. Sonnets give me the chance to experiment with formal variations. I use rimas dissolutas a lot too -- a form Sylvia Plath favoured, where each stanza rhymes line for line with one or more other stanzas. With this rhyme scheme you can make the decision about form quite late on in the poem, and you can challenge yourself by extending to four, five or more stanzas. In the year 2000, the year I had my cycling accident, there was something else that fed into my poetry, and that was the discovery of a verse form that enabled me to do something different. It was a 3-line stanza where the first and third lines rhyme with each other consonantly, and the third and second lines rhyme conventionally as vowel and final consonant. So the three lines might end cat, dot, cot. It's a very tight rhyme scheme because, if all the words are monosyllables, the last rhyme word is inevitable -- I mean, there's no alternative. Of course, there is an alternative, a backstage one as it were, which is to choose an entirely different trio of words in the first place. It does help, I think, to write down lots of three-word permutations and then choose from among them the group that seems to offer the best compositional possibilities depending on the theme. And I found that these strictures would send the mind going off in different directions. There's a paradox there -- the mind does unexpected things both when it's detached from any restrictions and when it's following the most severe of restrictions.

CS: What you describe sounds a bit like doing a crossword puzzle. Why did you find this so appealing?

RS: It was a bit like doing crosswords. I found this way of writing liberating because it opened up possibilities akin to the way the mind works when it's given no cues -- when it's following a subconscious logic. And I was writing many of these poems immediately after my accident. I had a lot of time. I was off work and was staying with friends. I'd discovered this verse form a few months before, on holiday in Scotland, and it was good to have the time to work with it properly. And it's possible that these triplets gave me a way of coming to terms with my accident without confronting too starkly the damage that had been done, and the prospects for future healing. It's quite difficult to write about an accident that's happened to oneself -- you either choose self-pity or you find a reason to be optimistic, but there are quite serious creative pitfalls in both those extremes. So I suppose it did become a kind of diversion, experimenting with words, exploring accidental links and choosing pairings that fitted my purpose. It was both an engagement with my feelings about my accident -- in some of the poems, not all -- and a distraction from those feelings.

CS: You talk about the crossword puzzle approach and exploring the accidental links between words, but in fact the atmosphere and the movement of the mind in the poems are strikingly consistent.

RS: Yes, I think the reason for that is that in making choices of words I'm following my temperament in terms of the kind of atmosphere I want to create or the kind of theme that preoccupies me. These triplets are quite laborious to put together, and the requirements of the form force you to range broadly in search of suitable images and connections. But of course as a reader you're not aware of all that filtering. In this connection I was conscious of something that Harold Bloom said about Emily Dickinson: he said he admired her speed of thought. She's a writer he feels he can't keep up with. I think one of the tools the poet uses that's perhaps unique to poetry is that you can give the impression of speed of thought but actually you might have spent many hours on a just a few lines. It's a sleight of hand, a trick, and it can operate well when you're using imagery freely. I suppose if anyone had said that these poems reminded them a little of Emily Dickinson I would have been very pleased, but nobody has. But having written however many it is of these triplet poems, it seems like something I shouldn't be doing any more.

CS: Why not?

RS: It feels like lingering by the lake instead of pressing on through the forest.

CS: You see it as a developmental phase in your writing?

RS: Yes. I'm still writing them occasionally, but always with a sense that they're approaching their sell-by date. It's all bound up with how I feel about formal tightness generally. It's not that I want to escape from it but I'd like to see what life is like outside it. But having said that, I could never turn my back on rhyme completely -- in poem after poem, I mean. In an interview recently in Magma magazine Don Paterson was talking about rhyme and he said that in lines that are close together you might as well use half-rhyme rather than full rhyme, because half-rhymes close to each other will be stronger than full rhymes separated by five or six lines. I don't agree with this at all because it's making the assumption that rhyme works by sound, and if you can't hear the rhyme, then it isn't working successfully. But rhyme in poems can be like the glue that has been used to put a broken pot back together. It's structurally important but you're not aware of it. A lot of the rhyming poems in Manganese have inaudible rhyme. I wouldn't mind at all if someone didn't notice the rhymes, in fact I might think of this as a mark of success. Recently, though, I've been using rhyme that's more obvious, rhyme you can hear, often combined with rhythms that are more obvious and more regular. The other thing that's new for me is exploring nonsense more, in both rhyming and unrhyming poems.

CS: And your interest in nonsense is part of these attempts you've been talking about, to liberate yourself from approaches that have become outmoded for you?

RS: Yes. It's that and a feeling that Ashbery delivers something that I like very much as a reader, but he withholds some of the potential pleasures of nonsense as well. Perhaps, for me, he chips away too much at language itself: 'We see us as we truly behave.' I prefer to keep language, and experience generally, more intact. There's actually a strand of nonsense in Manganese, but it's gentle. For instance, in 'Ipanema Dreamer', when I talk about 'choice cuts of fish' being available in my ideal nightclub, I know that in fact no one would ever speak of cuts of fish, only cuts of meat. Then one line runs, 'There's a crèche for the underaged,' but everyone knows a crèche is for toddlers, not for underaged drinkers. And so on. Recently I've been giving the nonsense more of the centre-stage. It's occurred to me that there might be some connection here with my mother, who died in January [2005]. She suffered from dementia. It wasn't Alzheimer's or anything extreme, but there was a time with her, actually it was some years ago, when we could communicate in nonsense. She would rhyme pointlessly, and sometimes I would join in with her. And a few of our conversations consisted of just a series of rhymes. Even though her mental faculties were quite severely impaired, my mother was incredibly positive in her nursing home -- there were times when she really thought she hadn't a care in the world. So perhaps I've come to see links between loss of rational control and positive feelings, or at least ways in which unreason can be shared -- which isn't to suggest that there's anything at all liberating about dementia.

CS: I know you work for a publisher with a mind/body/spirit list, and thinking also about the poems you referred to earlier that look to the East, I wonder if there's a certain orientalism in your interest in nonsense, in that you're creating textures with words that lead the mind towards an opening that isn't a fixed meaning?

RS: Yes, good question. I probably do. I think complete abstraction isn't possible but a poem can have as much, or as little, relation to reality as, say, a Howard Hodgkin painting has to a landscape. Certainly, I don't mind at all if the reader, having read something like 'Aux armes, citoyens!', which creates an elaborate pattern around games of chess, with each end-word to the line representing a chess-piece and all the thirty-two chess-pieces arranged in their correct order, says 'Wait a minute! Does this poem actually say anything or is it just a funny little engine, ticking over? A kind of installation?' But then I hope that even the poems whose patternings and distortions lift them away from the real world refract something recognizable -- even if only a feeling of regret, or the underlying sadness in things.

CS: And there are other poems in Manganese that seem completely transparent, aren't there? How do these relate to what you call the triplets and the other more inward-looking poems?

RS: Yes, there are poems that are straightforward narratives, usually rhyming. Some of them are about historical figures, like Baden-Powell and Gilbert White. I think of these plain narratives as being at one end of a line, with the more inward poems at the other end, and this line runs through the book, like a washing line on which the poems are hanging out to dry. But the thing that struck me, while putting the collection together, is that the words 'opaque' and 'transparent' are often misapplied, because what could be more opaque than someone else's life, especially when all we see of them is their actions -- like Nijinsky's in 'L'Après-midi d'un faune' -- while the poems that show the mind making its strange connections, weaving away mysteriously and dealing with emotions, surely have a kind of transparency?